This month's F&B offerings includes a number of 1st! Including new menus, new happy hours and more! 
Very quickly, we are in July and this month, we will be celebrating a number of firsts! So let's go and take a look at what you and your family can enjoy this month when in comes to mealtimes! 
1. List of Easy-To-Prepare Recipes For Busy Parents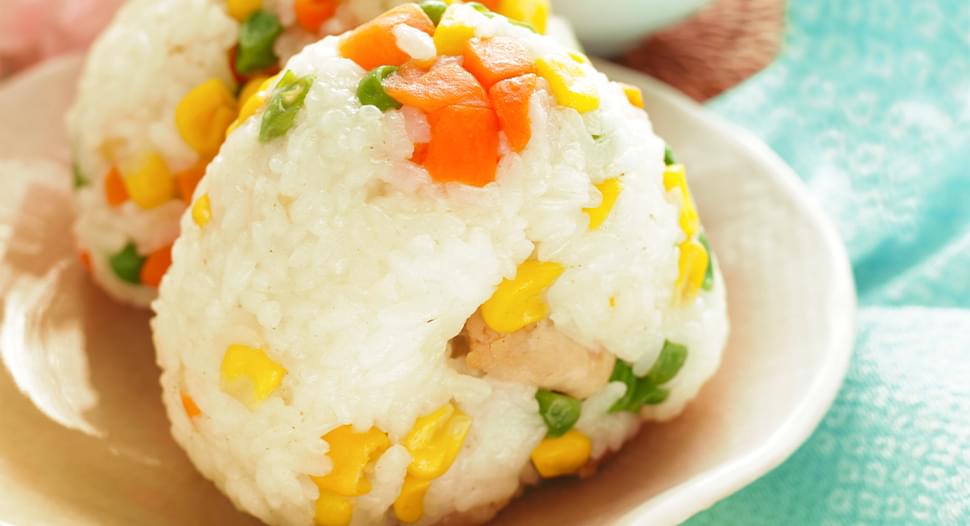 We start off with a list of easy-to-prepare recipes for busy parents. Prepared in collaboration with NTUC FairPrice, we have put together a list of 9 recipes as ideas for parents to prepare breakfast and snacks for your kids (especially if they are school-going). 
From healthy snacks to some less healthy ones - some of these recipes can even be done the day before. We focus on what can be done quick and easiy so that even if you had a really long day, you can still prepare their breakfast and snacks! 
2. Enjoy The New Earle Swensen's Grand Menu
Venue: Earle Swensen's, VivoCity & Jewel
Earle Swensen's invites families on a gastronomic journey with a refreshed Grand Menu which features all-day brunch, hearty mains, mouth-watering pasta and beautifully charred hand-stretched Neapolitan pizzas. 
We highly recommend The Golden Bun, The King (Aglio Olio) and S'mores Waffle (remember to add an ice cream)! 
Visit Earle Swensen's VivoCity on a Fri, Sat or Sun evening to enjoy a Live band performance too! 
3. Try The New Golden Jubilee Ice Cream from Sentosa x Udders
Venue: Available at participating Sentosa retail outlets, Udders outlets, and online delivery platforms
Sentosa Development Corporation (SDC) and Udders Ice Cream are jointly launching two uniquely-flavoured ice creams today to commemorate the leisure destination's 50th anniversary!
The Golden Jubilee ice creams are inspired by refreshing fruits found on the island, which was once home to a pineapple plantation around Mount Serapong, as well as coconut and mango trees planted by villagers then, alongside other naturally growing flora. 
*You could have redeemed a FREE ice cream (ended 26 June 2022), if you don't want to miss more deals / promotions, follow us on Telegram! 
4.
Goodwood
Park
Hotel
Unveils
Its
First
-
Ever
Sunset
Hour
Venue: L'Espresso, Goodwood Park Hotel
The distinguished heritage hotel is thrilled to launch their all-new Sunset Hour at the elegant L'Espresso. As the sun settles, the destination for elegant tea-time pursuits transforms into a charming watering hole where one can look forward to sipping on seven scintillating cocktails including No 'Sling' Attached, Al-Cohol 'U' Later, 1900 Teutonia, Dalgona Carijillo, Dancing Swan, Shibuya Crossing and Sojurn Surprise boasting tropical and floral notes, and are available daily from 6.30pm to 10pm.
To complement the refreshing beverages, an appetising selection of bar bites is also available. Snack on mouth-watering Chilled Sliced Pork with Garlic Sauce, Thai Prawn Cakes, local-inspired nosh such as Ngoh Hiang Charcoal Bun Sliders and Chicken Satay and even Flame-torched Beef Sirloin Cubes for an indulgent night out. To add to the ambience, STAGE 23, a duo made up of a talented singer and guitarist, serenades in the lobby every Friday, Saturday and Sunday evening (7:30pm to 10pm) from now to December 2022. 
5. Enjoy Early Bird Promo: Goodwood Park Hotel's Mid-Autumn Grandeur. 
Venue: https://goodwoodparkfestive.oddle.me/en_SG/
Goodwood Park Hotel is excited to celebrate this Mid-Autumn with the return of its Mid-Autumn Grandeur delicacies, masterfully handcrafted by Hong Kong chefs in collaboration with the hotel's culinary team. This highly-anticipated yearly affair showcases a decadent line-up of handmade and preservatives-free creations, available from 31 July (5pm) to 10 September 2022!
All guests will enjoy 25% off, and Goodwood Park Hotel Gourmet cardmembers will enjoy 30% off with a minimum purchase of 2 boxes from 31 July to 18 August 2022.
6. Popular Cantonese Restaurant, Joyden Canton Kitchen Opens at Great World
Venue: 1 Kim Seng Promenade, #01-141/142, Singapore 237994. 
Opening Hours: 11.30 am - 3.30 pm & 5.30 pm - 9 pm (Mon to Fri) | 11 am - 9.30 pm (Sat, Sun and Public Holidays)
Joyden Canton Kitchen has unveiled a brand new outlet at Great World. Fans of this well-regarded restaurant can now tuck into their lauded Cantonese and locally-inspired signature dishes, as well as partake in a limited time seasonal 'Summer Eel Fiesta' menu featuring live eels in various delectable renditions from now till 14 August.
7. Little Farms Opens At Tanglin Mall With An All-Day Dining Concept
Venue: Tanglin Mall, 163 Tanglin Road, #02-136/138, Singapore 247933
Little Farms, the specialty grocer renowned for its curated selection of high quality all-natural and organic produce, has opened its doors at Tanglin Mall.
The inviting new flagship outlet in Tanglin includes the grocery store with a butcher counter, deli counter, specialty cheese department, a wine shop and Starter Lab bakery, as well as Little Farms Table, the next generation of Little Farms' casual, all-day dining concept.
Building on the success of Little Farms' F&B concepts in River Valley and Katong, the new concept at Tanglin Mall is a destination in itself, diners at Little Farms Table can enjoy a menu of both indulgent and wholesome options from morning to evening, with dishes crafted from scratch using ingredients from Little Farms. 
8. Enjoy A Student's Meal With PastaMania From Just $5.90
Venue: PastaMania Outlets
From 6 June 2022 onwards, gather your kids to Singapore's homegrown Italian chain, PastaMania, to enjoy new student meal specials at just $5.90 nett each! Feast on new mouth-watering pastas such as Beef Duo, Mushroom Arrabiata, Cheesy Chicken Sausage, Mac & Cheese with Turkey Bacon, as well as Over Cheesy Pizza (7-inch) - you may also choose to complete the meal with a Soup + Drink set ($3 nett) or Snack + Drink set ($4 nett). 
9. Enjoy Complimentary Sliders With Every Alcoholic Beverage
Venue: #01-01A 390 Orchard Road Singapore 238871
Between 4pm to 7pm from Mondays to Wednesdays, every order of an alcoholic beverage will be served with a complimentary pair of wagyu kofta and cajun pulled pork sliders.
Made with the gastro-bar's Homemade Kubaneh Bread, the sliders are a delectable duo prepared in Binary's signature culinary approach of distinct
Asian and Western styles. The wagyu kofta highlights vibrant Middle Eastern notes through a grilled patty of spiced ground wagyu finished with 
garlic yogurt sauce, while the cajun pulled pork – a Louisiana specialty – is packed with bold, smoky flavours. Diners can also place a la carte orders for
the sliders at $20++ for four sliders with flavours of guests' choice.
10. PAZZION Jewel Cafe Reopens At Jewel Changi Airport!
Venue: 78 Airport Blvd, #B1-243/244, Singapore 819666
Be it a quick smoothie or a hearty brunch, PAZZION Jewel Cafe is the perfect place to be - with its relaxing ambience and delicious, gram-worthy food!
Indulge in this silky-smooth Burnt Cheesecake — one of PAZZION Cafe's best sellers — that will leave you satiated and ready to go. Taste its airy, souffle-like cream cheese-based batter, freshly baked with a good balance of bitterness and sweetness. An alter ego to the classic New York-style cheesecake.
For mains, you may also wish to get the classic bacon burger with a double over easy egg and savoury cheese sauce or  a hearty, healthy bowl of quinoa with smoked salmon, roasted butternut pumpkin, avocado, kale and sesame dressing.
11. Have A Meal @ The Revamped Palais Renaissance
Venue: 390 Orchard Rd, Singapore 238871
Expect more exciting additions at the recently revamped Palais Renaissance to satisfy your tastebuds! 
Indulge in Palais Renaissance's new offerings at Estuary (#B1-04/05) for decadent oysters and pescatarian meals, or Ki Teppan & Rogama (#B1-08/09/10) for a high quality and delicious teppanyaki. Sharing the love and knowledge of Japanese alcoholic beverages, Table 33 (#B1-11) offers extensive options of seasonal Japanese alcohol, curated wines and champagnes.
Under the same concept group as Ki Teppan & Rogama and Table 33, Ishinomaki Dégustation (#B1-01) is a curated dining experience by Ishinomaki's Chefs and Sommeliers. They offer a space where sake and wine lovers gather to experience pairing drinks with Japanese food. Don't forget to make an appointment before heading down as this exclusive experience is only available via booking!
12. Wine, Dine and Relax At The New NTUC Club @ SingPost Centre
Venue: SingPost Centre #03-102, 10 Eunos Rd 8, Singapore 408600
NTUC Club @ SingPost Centre is a sprawling 10,600 sq ft of space that features a sake & whisky bar; a contemporary Japanese restaurant; a sushi bar; a lounge and co-working area; an event space; and a recreational area.
Veteran food and catering conglomerate Neo Group with more than 25 brands under their belt expands their contemporary Japanese brand issho izakaya within the club featuring three main dining concepts: the exclusive
Sake & Whisky Bar, Sushi Bar and the main restaurant including three cosy private dining rooms.
13. Enjoy NEW B.M.T Sub Options @ Subway Singapore!
Subway Singapore upgrades it longest running Italian B.M.T.™ sub with two upgraded versions of the iconic B.M.T sub! Cheese lovers in Singapore can look forward to the B.M.T Double Cheese featuring delicious melt-in-your-mouth cheese, while meat lovers will love the B.M.T Plus which comes with an extra scoop of avocado and an additional bacon strip. 
Packaged between freshly baked bread alongside plentiful crunchy greens and gooey cheese, the Italian B.M.T.™'s perfect trio of classic deli cut cured meats brings out different textures on every bite. While customisable, the recommended pairing for B.M.T is Lettuce, Tomatoes, Cucumber, Mixed Pepper and Onions coupled with  Chipotle Southwest or BBQ.
Italian B.M.T.™

sub starts from $7 for a 6-inch; $11 for a footlong 

B.M.T Plus sub starts from $7.90 for a 6-inch; $12.90 for a footlong
B.M.T Double Cheese sub starts from $7.90 for a 6-inch; $12.90 for a footlong 
14. Meet Arc-en-ciel  At Baker X
Venue: 181 Orchard Road, Orchard Central #04-29, Singapore 238896
From 1 July to 7 August 2022, Arc-en-ciel will begin her residency at Baker X, presenting elegant French and Japanese-inspired Mousse Cake. Lin Jiawen, founder and baker of Arc-en-ciel, draws inspiration from her overseas cake explorations as well as from friends and her loved ones.
All her creations are affectionately named. For example, Dalí was inspired by an incredible chocolate tart from the restaurant Le Dalí in Paris that Jiawen visited in 2017. The philosophy at Arc-en-ciel lies in creating the best mousse cakes with innovative flavour combinations using quality ingredients.
Baker X, a baking studio and café, has now entered its second phase after a successful first run to welcome six new home-bakers from July to November 2022.