Family fun extends into September with a 1-week school holiday - here's a list of NEW family-friendly things to do in September!
September starts with the 1-week school holidays as well as the Mid-Autumn festival. You can expect events and activities catering to these as well as a number of new venues and to-dos that recently opened too! 
Let's take a look at the New Family-friendly Things To Do in September!
*To get the up-to-date happenings, join our Telegram group for the latest! 
1. Take Part In SAFRA Swim For Hope 2022
Dates: 1 Aug - 30 Sep 2022 (Registration Period), 1 Sep - 30 Oct 2022 (Swim Period)
Fees: from $22
This September holidays, sign-up for the SAFRA Swim For Hope with your friends and family to bond through swimming and do your part for charity! This year's event will take on a hybrid format where participants can choose to swim at their own location and time or complete the distance through a combination of virtual and physical on-site swim! 
Families may consider taking part in the Parent-and-Child Categories (1km or 5km) or form a team of 5 pax or more to take part in the Team Categories (50km, 100km or 250km). The holidays will be a great time to clock the distance with your family! 
Registration for SAFRA Swim For Hope 2022 is now open till 30 Sep 2022. The race period will start from 1 Sep to 30 Oct 2022 and swim distance submission will close at 4.30 pm on 30 Oct 2022. Find out more and how else you can contribute to this charity event by clicking here!
2. Moon-LIT! Mid-Autumn Festival At Singapore Discovery Centre
Venue: Singapore Discovery Centre
Dates: 3, 4, 9 & 10 Sep
Admission: From $10
Embrace this mid-autumn by heading down to Singapore Discovery Centre (SDC) as it celebrates the harvest season with fun festivities. From tales and games across cultures, fun workshops to lantern walks and harmonious melodies, families will be able to harvest all the good tidings under the moonlit evening.
Experience the celestial Mid-Autumn Festival at SDC where an exciting line-up of festival activities await you. As a key highlight of this year's event, the Singapore Chinese Orchestra will perform familiar favourites such as The Moon Represents My Heart exclusively only on the night of the Mid-Autumn Festival (10 Sep), it is a performance not to be missed! Among their many activities, visitors can participate in art jamming with local artist, Ong Lai Art by the lake or learn the art of tea-drinking by Yixing Xuan Teahouse.
Purchase the Basic Package at just $10 to take part in the various activities, or purchase the Bundle Package ($20) to also enjoy the Art Jamming Session (Moongazing by the Lake), and Interactive Guided Lantern Walk (Tale-ing the Moon). 
3. Have Fun At CDAC 30th Anniversary and Headquarters Open House 2022
Venue: CDAC Building, 65 Tanjong Katong Road Singapore 436957
Date: 18 Sep 2022, 9am – 1pm
Admission: Free
Join in the celebration as this year marks Chinese Development Assistance Council's 30th Anniversary! CDAC 30th Anniversary and Headquarters Open House event features 12 fun and free booth activities and 6 stage performances for children and families.
Participate in the booth activities to exchange for a goodie bag* and take part in the lucky draw! Admission is free, event is open to the public.
*Terms and conditions apply, while stocks last.
4. Celebrate Mid-Autumn @ The Esplanade's Moonfest 2022
Venue: Esplanade
Dates: 9 - 11 Sep 2022
Admission: Free with ticketed events
Celebrate the Mid-Autumn Festival at Esplanade - Theatre on the Bay with Moonfest - A Mid-Autumn Celebrations. The annual traditional Chinese arts festival returns with on-site live performances and ticketed workshops. Families can expect to be exposed to and rediscover the intrinsic beauty of traditional Chinese arts.
Over the 3 day festival, Esplanade will be playing host to a getai performance, parent-and-child workshops, traditional puppet theatre and more! Many of these are free too! 
5. Attend An Online Webinar - Screens And Children, Adapting To The New Normal
Venue: Online via Zoom
Dates: 24 Sept 2022, 4:30 pm - 5:30 pm
Admission: $10 per registration. Early bird Discount until 15th Sept - $5, to register whats app +65 94462751
Parents are usually quite concern about the impact of screen time on their children. Here's an online webinar where you can listen to Dr. Janice Morais, Parenting Coach and Counselor, answer your concerns related to screen time.  Topics covered include
Impact on behaviour-cognitive & physical

How to optimise screen time

Screen & Food

Set a routine around screens

Action points for parents

Recommendations

Q&A
This webinar is recommended for parents with children between 2 to 10 years old. 
6. Join The End Of Year Booster Programme With LingoAce
Venue: Online
Dates: Till 11 Sep 2022 (Schedule classes at your convenience) 
Fees: $179.76 for 4 Classes (Register Here)
Suitable for K2, and P1 – P6 students, LingoAce is offering 1-to-1 September Holiday EOY Booster Programme for students looking to improve their Chinese, revise for the upcoming year-end assessments, and to prepare for the next year! The programme includes 4 x 55 mins online classes that are conducted 1-to-1 and arranged at your own convenience. LingoAce classes are known to be fun and engaging – so we are sure that the EOY Booster Programme will keep your little ones purposefully occupied over the week-long holidays!
For parents who like to get a trial of LingoAce programmes, you may also sign-up here. 
BONUS - BYKIDO MONTHLY PROMOTIONS
Check out the BYidO SHOP September Monthly Promotions! Get up to $20 off your next purchase on the BYKidO SHOP as well as exclusive discounts with various play venues this month! 
7. Have A Party & Enjoy FREE Ice Cream At Coolhaus Pop-Up Festival
Venue: Suntec City Mall, West Atrium. 3 Temasek Boulevard, Singapore 038983
Dates: 16 - 18 Sep 2022, 11 am - 9 pm
California cult ice-cream brand Coolhaus is launching in Singapore with six delicious planet-positive flavours! Anyone can get a free taste of the cool factor at #TheNewCoolSG pop up festival!
Expect good vibes and great tunes at the #TheNewCoolSG pop-up festival inspired by the Coolhaus brand's ultra-cool beginnings as a pop-up ice cream truck at Coachella. Try free scoops of signature flavours with a slew of fun customisable toppings. 3,000 FREE scoops are up for grabs each day – so come early or you may get scooped!
Grab a photo in the photo booth or in colourful 'grammable spots, and there will be prizes for the Most IG-Worthy moment shared on Instagram! 
8. Join A Class At The Reopened Jovial Bubs 
Venue: 239 Yishun Ring Road #01-1152 S760239
Opening Hours: Depends on daily schedule
Fees: from $12
Jovial Bubs is a new enrichment play hub at Yishun that caters to toddlers and pre-schoolers. You will be able to experience different classes provided by different enrichment providers, or simply drop by for the Jovial Play (open play) sessions to keep your little ones occupied. 
Classes currently available includes Music & Movement, Sensory, Life Sciences & Literacy, with more to come in the future too! 
9. Come Play At The Newly Opened Impressions Kids Club
Venue: Horsecity, 100 Turf Club Road, #01-02C, Singapore 287992
Opening Hours: 10 am - 6 pm (Till 8 pm on Sat)
Admission: from $25
Impressions Kids Club is a new venue for families to have fun at Horsecity - here you can expect a play zone with an indoor playground, sand play and nature play! Beyond play time, kids can also get pampered at the kids spa area while parents can chill and relax at the lounge area too! 
Admission to the play zone starts from $25 for non-members and $22 for members, and annual membership is available at $50 per parent and child.
10. Plan A Visit TO The NEW Interactive Minion Experience @ A Minion's Perspective Experience
Venue: Resorts World Sentosa Waterfront
Dates: 3 Sep 2022 - 2 Jan 2023, 10 am - 7 pm (daily)
Admission: from $25 (Ticketing)
The interactive exhibition, A Minion's Perspective Experience, will land in Singapore for the very first time, at Resorts World Sentosa, from 3 September 2022 to 2 January 2023.
A Minion's Perspective Experience is over 1,400 sqm consisting of eight thematic zones, and features various life-sized characters and thematic environments from the popular Despicable Me and Minions films. Families will have the chance to relive iconic scenes from the films, test their skills in a variety of interactive games, design their own fart guns in Gru's Lab, take photos with their favorite characters from beloved film franchise and learn to dance like Balthazar Bratt.
11. Have A Feast At The Singapore Food Festival 2022
Venue: Islandwide with Festive Village at Bayfront Event Space
Dates: 24 Aug - 11 Sep 2022
Admission: from $12.50 (Ticketing)
Returning for its 29th edition, the Singapore Food Festival (SFF) celebrates the richness of Singapore's food culture and the creativity of our culinary talent who are reimagining Singaporean cuisine. Held island-wide from 24 August to 11 September 2022, participants can immerse in virtual masterclass sessions, in-person heritage tours and culinary workshops hosted by experts and chefs, as well as an all-new virtual marketplace.
For the first time since the pandemic, SFF 2022 will host a festival village from 31 August to 11 September at the Bayfront Event Space. Themed "Real Foodies Only", this year's festival will feature diverse experiences and flavours, from food steeped in heritage and tradition to innovative creations. Foodies from around the world can also enjoy a taste of the festival with product exclusives and local activations.
Don't forget to also get your tickets to the Double-Storey Carousel & Euro-Swing Experience ($10)
12. Catch A Movie Under The Stars At Marina Bay
Venue: The Lawn @ Marina Bay, 8A Marina Blvd, Singapore 018984
Dates: 2 - 3 Sep 2022, 5 pm - 9 pm 
Admission: Free, tickets required for games and snacks
Presented by the Marina Bay Alliance, Carnival by the Bay is an outdoor movie screening and fun-filled carnival held on 2 & 3 September 2022 at The Lawn @Marina Bay. Doors will open from 5.00pm each day with the movie screening starting from 7.30 pm and expected to end by 9.30pm.
Families can expect a variety of light snacks, interactive arcade games, exciting inflatables and cool prizes to complete the experience, and a movies under the stars experience featuring Jungle Cruise (2 Sep 2022),and The Greatest Showman (3 Sep 2022). There will be outdoor chairs available, but you are encouraged to bring your own picnic mats and bean bags too! 
13. Book A Visit To The Restarted Physical Yakult Factory Tour
Venue: 7 Senoko Avenue, Singapore 758300
Date: Mon - Fri, excluding Public Holdiays
Admission: Free
The Yakult Factory Tour is a 1.5 hour tour of the state-of-the-art plant located at Senoko Avenue (Woodlands). It has welcomed visitors across all ages from pre-schoolers to senior citizens! 
At the start of the tour, families will get to watch a presentation on the background of Yakult and the products. There will be sharing around the benefits of probiotics and the role the good guy bacteria, L. casei strain Shirota, plays in the maintenance of the digestive system. You will also get to enjoy a deliciously refreshing Yakult!
Tours are free but you will need to have a min. of 20 pax to book a session, or you can stay tune to Yakult's social media where they open public sessions on a regular basis too. 
14. Go Putting @ The Pop-Up Pixar Putt
Venue: Waterfront Promenade, Marina Bay Sands
Dates: 26 Aug - 11 Sep
Admission: from $28
Pixar Putt is an open air, pop-up mini-golf event is made up of interactive putting holes inspired by the stories, characters, and icons from some of Disney and Pixar's most beloved films including Toy Story, Monsters, Inc., The Incredibles, Finding Nemo, Wall-E, Inside Out, Onward, Luca and more.
The mini-golf experience is suitable for players of all ages and the premiere Singapore event will feature new putting holes from some of Pixar's latest hit movies.
15. Go On An Adventure At Xscap8
Venue: Orchard Central, 181 Orchard Road, #07-02, S(238896)
Opening Hours: 11 am - 10 pm (Mon - Sun)
Xscap8 is an integrated indoor venue located at Orchard Central offering a diverse range of fun activities for all ages! The play venue calls itself the largest integrated indoor Funground on Orchard Road, to challenge, de-stress and chillax in a swanky u- trending space.
Here, you can expect a restaurant & bar that overlooks Orchard Road, a 10-m high obstacle course, a high-tech golf simulator, a nostalgic arcade zone and even a smash lab to let go of your stress! 
16. Enjoy A Candlelight Concert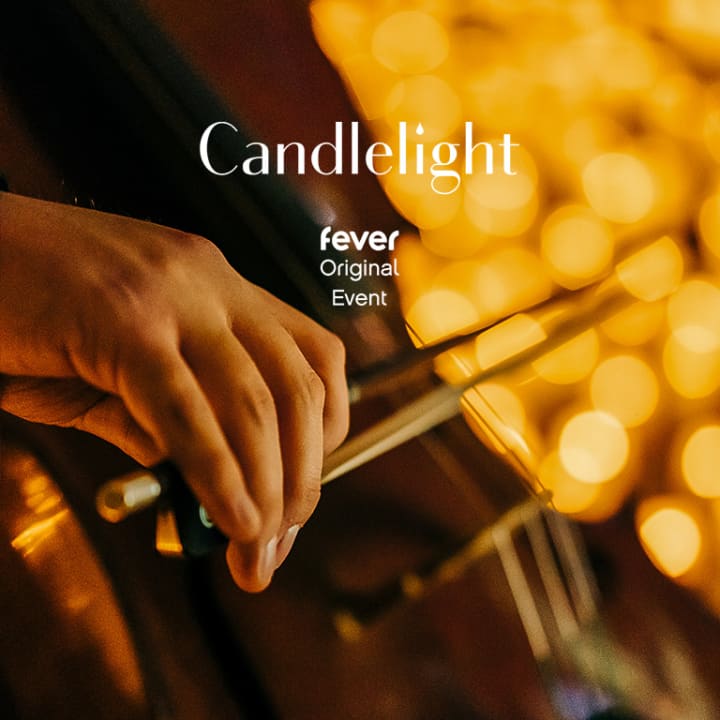 Venue: Various
Date: Depending on concert
Admission: from $35
Organised by live-entertainment discovery platform, Fever, these Candlelight Concerts are held at spectacular, and often unique, locations where attendees can get a one-of-a-kind experience in a candlelit setting. 
There are a number of planned concerts in September including
A Tribute To Lady Gaga

A Tribute To Jay Chou

Taylor Swift's Best Hits

Best of BTS 
17. Catch A Free Movie At Sentosa, Southside
Venue: Sentosa Southside
Dates: 2, 9, 16, 23 Sep 2022, 7.30 pm onwards
Admission: Free
Head down to Sentosa to catch a free outdoor movie screening by the beach, on selected weekends at Sentosa Southside this September!
Gather your family and head down to Sentosa for an evening of entertainment under the stars! Be prepared for an engaging theatrical line-up combining popular favourites, classics and Hollywood blockbusters. Movies in September include, 
2 Sep 2022: Cars (2006) G
9 Sep 2022: Gone In Sixty Seconds (2000) PG
16 Sep 2022: The Italian Job (2003) PG
23 Sep 2022: The Transporter (2002) PG 
18. Think! Contemporary Preschool Exhibition 2022 | Hello Future: Fantastic Paper Planet
Venue: Nassim Gate Visitor Centre & Green Pavilion at Tanglin Gate, Singapore Botanic Gardens
Dates: 27 Aug to 18 Sep 2022, 5 am - 10 pm
Fees: Free
In Hello Future: Fantastic Paper Planet, be enthralled by the creations of preschool children, which draw inspiration from Earth, the planet we call our home. This is the third edition of the Think! Contemporary Preschool Exhibition, and a partnership between Singapore Art Museum (SAM) and Singapore Botanic Gardens (SBG). The exhibition presents artworks by students from six preschools who participated in SAM's signature programme, Think! Contemporary Preschool.
Children who partook in the programme engaged in lively discussions on contemporary art, environmental sustainability and climate change with reference to artworks in SAM's collection and exhibitions. They discovered sustainable forms of artmaking with reused and recycled materials and learnt about how they can play a role in saving trees and protecting the creatures that rely on forests for shelter and food.
As visitors walk through the Singapore Botanic Gardens and encounter these artworks, these works serve as a hopeful reminder to appreciate the environment and galvanise efforts towards protecting the planet for future generations.
19. Rent-a-Craft, Pay-by-Trash With PAssion Wave
Venue: PAssion Wave Outlets
Dates: 3 - 11 Sep 2022 (except Mon & Tue), 9 am - 11 am or 2 pm - 4 pm
Fees: $1 (Bookings open 20 Aug, 9 am)
PAssion Wave is partnering with International Coastal Cleanup Singapore (ICCS) to organise the Rent-a-Craft, Pay-by-Trash campaign for the fifth year running The campaign aims to encourage members of the public to revitalise Singapore's precious waterways while enjoying a relaxing paddle on a Kayak/Stand-up Paddle at six PAssion Wave outlets.
Minimum age for reservoir outlets (Jurong Lake Gardens, Marina Bay, Bedok Reservoir):

 

7 Years Old
Minimum age for Sea Outlets (Pasir Ris, Sembawang):

 

10 years old
There will be 2 x two-hour slots daily (except for Mon and Tue) from 3 Sep – 11 Sep. The two-hour session includes registration, clean-up, and the washing and returning of equipment. Participants are strongly encouraged to join the sorting and disposal of the trash collected at the end of programme. Participants are not required to bring their clean-up tools as PAssion Wave will provide equipment such as pails, tongs, and gloves.
A token sum of $1 for the rental of kayak equipment (kayak, personal flotation device, paddle) will be collected, and it will be used to offset the locker charges and fund pro-bono Kayak 'N' Klean sessions for lesser privileged groups that PAssion Wave work with. Fees for spray cover apply if required for the rental.
Bookings open on 20 Aug, 9am: https://go.gov.sg/paybytrash2022.
20. Have A Magical Time At The Balestier Magic Tour
Venue: Meet @ Value Hotel Thomson / End @ Balestier Market & Food Centre
Dates: 9 Sep, 4 pm - 6.30 pm
Fees: from $38 per pax (Tickets here)
Join popular kids magician and expert entertainer, Mr Bottle as he brings your family on an interesting tour of Balestier. Be entertained through magic-infused magic acts while learning about the history of the neighbourhood. Suitable for a date night or a fun family outing, you will get to hear amazing stories (that you probably didn't know about) and get to experience close-up magic too! 
Purchase a ticket at just $38 per pax or top-up for the premium ticket that comes with a drink, snack and a easy-to-perform magic trick!
21. Snap Photos With The Lantern Installation at Sun Yat Sen Nanyang Memorial Hall
Venue: Sun Yat Sen Nanyang Memorial Hall, 12 Tai Gin Rd, Singapore 327874
Dates: 16 Aug - 25 Sep
Fees: Free
As part of the the heritage centre's mid-autumn festival, families can head down to the lawn of Sun Yat Sen Nanyang Memorial Hall to snap photos of the highly instagrammable annual lantern installation.
Titled, Celestial Bodies, the installation features spherical lanterns of five characters: Moon, Earth, Sun, Saturn and Mercury at the lawn and it symbolises the joyous union of family and friends, and represents the collective wish of Singaporeans to reunite with loved ones and rejoice in the Mid-Autumn festivities! 
*Get more Mid-Autumn Events For Families here!
22. Take Part In The Wan Qing Mid-Autumn Festival
Venue: Sun Yat Sen Nanyang Memorial Hall, 12 Tai Gin Rd, Singapore 327874
Dates: 3 & 4 Sep
Fees: Free admission with fees for specific workshops and programmes
Come celebrate the mid-autumn festival at the Wan Qing Mid-Autumn Festival 2022 at the Sun Yat Sen Nanyang Memorial Hall. Discover the story and traditions behind mid-autumn festival, one of the oldest cultural festivals in the world, and revel in the rich historical and cultural significance of the festival with a line-up programmes! 
Families can expect programmes like a Chinese Opera Workshop for children, Woodblock Printing Workshop, Interactive Storytelling and performances at the lawn too! 
23. Tune In To Disney+ Day For New Content!
Date: 8 Sep 2022
The Disney+ Day lineup will feature anticipated global premieres from Disney, Pixar, Marvel, Star Wars, National Geographic, The Simpsons, and more.
Disney+ Day will deliver even more excitement with exciting content premiering globally including Marvel Studios' "Thor: Love and Thunder", the "Frozen" and "Frozen 2" Sing-Alongs, and more!
24. Have Fun At the Chinatown Mid-Autumn Festival 
Venue: Chinatown
Dates: 26 Aug - 25 Sep 2022
Fees: Free
This August, the Chinatown Mid-Autumn Festival makes its long-awaited return after two years with its iconic street light-up, livening up the streets of Chinatown alongside an exciting line-up of activities, including its first-ever Food Fair.
Themed "Blossoming Flowers under the Full Moon" (花好月圆庆中秋), the festival will feature a spectacular display of lighted sculptures and lanterns from 26 August – 25 September 2022 that will sprawl across Chinatown's streets.
Apart from the Food Fair, which will see the former Chinatown Food Street at Smith Street transformed into a nostalgic, bustling bazaar with street-style delights, other family-friendly activities that are not-to-be-missed include a Trade Fair, free weekend stage shows, and the ever-popular Lantern Painting Competition.
25. Mid-Autumn Festival Light-up At Gardens by the Bay
Venue: Gardens by the Bay
Dates: 27 Aug - 11 Sep 2022, 6 pm - 10 pm Daily
Fees: Free
Based on the theme of Reunion, this year's Mid-Autumn Festival at the Gardens by the Bay celebrates the fundamental significance of the festival, bringing family and friends together to enjoy the beautiful lantern displays that will light up the Gardens in the evenings.
On top of fringe activities during the weekends, live outdoor stage performances and a marketplace will also make a return this year, creating a vibrant atmosphere to celebrate the mid-autumn festivities!
26. Get A Trial Class For DesignTinkers' Introduction To Architecture Basics
Venue: 90 Goodman Road, Goodman Arts Centre, Blk B, Meeting Room 1, #03-13, Singapore 439053
Dates: 16 or 23 Sep 2022, 4.30 pm - 6.30 pm
Fees: $50
Looking for an interesting programme to pique your kids' curiosity? DesignTinkers is organising trial classes to their popular Introduction to Architecture Basics where kids will be made to challenge norms and test ideas to get unique outcomes through a design process. 
The Introduction To Architecture Basics Trial Class is suitable for 7 to 12 years old, and only 2 classes will be available in September. So sign-up now, while stocks last! 
27. Attend The New Crafty Whizz Holiday Camp
Venue: 81 Joo Chiat Road, #02-05, Singapore
Dates: 5 Sep - 28 Oct 2022, 9 am - 1 pm or 2 pm - 6 pm
Fees: $140
Crafty Whizz Studio is a Creative Space for everyone to share ideas or to develop your creative side. The studio launches a new holiday camp from September which will have kids learning to sew, paint and slime! The 4 hours camps will include snacks and games with prizes too! 
Camps are suitable for 6 years old and above! 
28. Watch The New Baby Groot Shorts On Disney+
Baby Groot takes center stage in his very own collection of five original shorts that explore his glory days growing up—and getting into trouble—among the stars. I Am Groot streams on Disney+ from 10 Aug 2022. 
Each short is about 3 mins long and tells a standalone experience of Baby Groot. While it may seem to only be for the young ones, the shorts were really entertaining - more so for parents who might just be reminded of the mischief your toddlers have done in their growing-up years. 
29. Take A Break At The New Mystical Cafe - Soul Coffee
Venue: Kinex Shopping Mall, 11 Tanjong Katong Rd, #02-16, Singapore 437157
Opening Hours: Mon – Fri 11AM-10PM | Sat & Sun 10AM-10PM
Located at Level 2 at KINEX, Soul Coffee is a new and unique café for families with lots of photo opportunities, including an immersive all-surrounding floor-to-ceiling wall projection, colourful Horoscope-based mocktails and a beautiful feature wall and illuminated moon-swing. 
The cafe also offers Tarot Card & Crystal Aura Reading as part of its concept, there are also private rooms for those who prefer to have the readings done in private too. 

30. Roll With Cinnamoroll - The New Pop-Up Theme At Kumoya! 
Venue: Kumoya @ Orchard Central, 181 Orchard Road, Orchard Central, #04-08, Singapore 238896
Opening Hours: 11 am - 9.30 pm (daily, for a limited time)
Kumoya, Singapore's longest-running award winning café specialising in themed pop-up cafes, was conceptualised in 2016 and has successfully collaborated with some of the world's most iconic characters such as Cinnamoroll, Miffy, My Little Pony, Pusheen, Snoopy, Sesame Street, We Bare Bears, Little Twin Stars, Molang, Crayon Shinchan and more! 
From 19 Aug, Kumoya welcomes Cinnamoroll back into the cafe to celebrate the character's 20th anniversary with specially-commissioned Cinnamoroll décor and a curated menu! 
31. Sign-up For The Refreshed Friends Of Wildlife, Mandai Wildlife Reserve's Membership
Friends of Wildlife, the membership programme for the wildlife parks at Mandai Wildlife Reserve just grew wilder with perks like priority access and bookings to park events, as well as exclusively curated experiences. 
Members can look forward to priority access to the park's events and experiences, priority booking and preferential rates, as well as exclusive curated programmes open only for members. 
32. Have Fun & CelebrATE @ Lau Pa Sat
Venue: Lau Pa Sat, 18 Raffles Quay, Singapore 048582
Dates: 26 Aug - 2 Oct (Fri - Sun only)
Admission: Min spend of $10 to redeem vouchers
Iconic heritage food hall, Lau Pa Sat is hosting six weekends (Fridays through Sundays) of fun-filled carnivals, named "CelebrATE @ Lau Pa Sat"! Rally your friends and family members and look forward to a multisensory feast, while enjoying a wide repertoire of local and international cuisines offered by over 80 food stalls.
Families can expect game booths suitable for both parents and kids - Seafood Fishing for a test of control and accuracy; test your hand-eye coordination with Chopsticks Power; show your strength in Milk Can Shake; or be the champion of Playground Toss!
There will also be a lucky draw, with over $5,000 worth of prizes up for grabs. The top three prizes include a staycation and an exclusive Food Folks goodie bag. There are additional 20 Kopitiam Cards with $50 credits each to be won as well! 
Spend a min. of $10 (up to 2 combined receipts) to redeem a free CelebrATE Booklet voucher that contains $15 food vouchers, game tokens and one lucky draw ticket, while stocks last! Collection of the booklet voucher will be at Food Folks and it is limited to 1 redemption per person. 
33. 
Embark on an Outdoor Discovery Game with Otah & Friends
Venue: Joo Chiat
Dates: 3 Sep - 31 Dec 2022
Fees: $17 per person
Otah & Friends: Go Gai Gai - Hidden Joo Chiat is a new outdoor discovery game series in partnership with Hidden Singapore. Solve clues, learn bits of history, and discover hidden gems as you explore a specific neighbourhood!
It's the perfect mash-up between a walking tour and an outdoor escape room! Parents can look forward to earning major parenting points as they become the ultimate game master for their kids, dishing out Otah's riddles and rewards! We've put in some fun history bites for everyone as well!
The recommended age is 6 and up due to the physical intensity. This edition in Joo Chiat will last approximately 3 hours, covering a distance of 2.4km. Customers are recommended to purchase their tickets in the exact adult-kid combinations - minimum 1 adult, 1 kid, and maximum 2 adults, 3 kids.