For an edutaining time with your little ones, here are 7 family-friendly museums in Singapore you should visit!

Source (from left to right): National Museum of Singapore, National Gallery Singapore, GSM Project, ArtScience Museum, Asian Civilisations Museum
Now that the museums in Singapore have reopened, gone are the days of touring museums from around the world online. You're finally free to experience the splendor of the museums, stimulate your mind and cultivate imagination together in-person! Before you grab your kids and put on your shoes to go exploring, here's a list of our favourite kid-friendly museums in Singapore that you won't want to miss! 
Updated: 21 Sep 2021 with new museums and information.
*This list will be regularly updated with the latest exhibits so do check back often too! Like to share your personal experience at any museum? Or did we miss something or got something wrong - let us know!
1. Asian Civilisations Museum
Location: 1 Empress Place, Singapore 179555
Operating hours: Sat – Thu: 10 am – 7 pm | Fri: 10 am – 9 pm
Admission: Adult: $8 | Concession (child/student/senior): $4
Free for local residents & children 6 years and under
The Asian Civilisations Museum houses a collection of over 13,000 artefacts are showcased across 11 galleries in this 14,000 sqm space that explores the different cultures and heritage of Asia. For families, the museum runs age-appropriate workshops and tours as well as the "Let's Learn About…" series for children that introduces a different topic each month.
2. National Gallery Singapore
Location: 1 St Andrew's Road, Singapore 178957
Operating hours: Mon – Sun | 10 am – 7 pm
Admission: Adult: $20 | Concession (child/student/senior): $15
Free for local residents & children 6 years and under
Did you know that the National Gallery Singapore administers the world's largest public collection of Singaporean and Southeast Asian modern art? Made up of the former Supreme Court Building and City Hall, the museum showcases a collection of over 8,000 artworks by prominent artists from around the world, including Raden Saleh (Indonesia), Latiff Mohidin (Malaysia) and Nguyen Gia Tri (Vietnam).
The museum frequently hosts various family-friendly activities, programs and kids-centric exhibits, such as storytelling sessions, hands-on craft activities, and artsy workshops.
You will also find Keppel Centre for Art Education, an immersive space for kids, families and youth. The Centre's interactive artworks seek to cultivate imagination, creativity and self-led exploration. If you're dropping by for a visit, do take note of the intervals the Centre will be closed for cleaning and disinfection as well as the exhibits that are temporarily suspended. 
Tickets to the National Gallery Singapore are available online, and so are a line-up of family-friendly programs. #GalleryAnywhere allows you to explore artworks and discover more about art from the comfort of your home. If you have little ones, #GalleryKids offers plenty of interactive games, activities, tips, stories, and much more to help kids and families to learn more about the art on display at the Gallery as well as its rich history.
Photo credits National Gallery Singapore
3. National Museum of Singapore
Location: 93 Stamford Road, Singapore 178897
Operating hours: Mon – Sun | 10 am – 7 pm (last admission: 6.15 pm for Glass Rotunda & 6.30 pm for all other galleries)
Admission: Adult: $14 | Concession (child/student/senior): $10
Free for local residents & children 6 years and under
With its history dating back to the 1800s, the National Museum of Singapore is the nation's oldest museum. With exhibits that showcase the city-state's development through the years, the museum is an ideal place to introduce your little ones to the Singapore story.
Photo credits National Museum of Singapore
The museum often organises exhibitions suitable for families, as well as family-bonding activities such as movie screenings, storytelling sessions, art and craft activities, interactive tours, and much more
4. ArtScience Museum
Location: 6 Bayfront Avenue, Singapore 018974
Operating hours: Mon – Sun | 10 am – 7 pm (last admission: 6 pm)
Admission:
Any 1 Exhibition – Adult: $16 | Concession (child/student/senior): $12 | Family (2 adults & 2 children): $45
Any 2 Exhibition - Adult: $27 | Concession (child/student/senior): $20 | Family (2 adults & 2 children): $68
The ArtScience Museum houses immersive exhibits that have seamlessly combined art and technology to teleport you into a world of fantasy. Currently, the museum has two exhibitions – Future World: Where Art Meets Science, a collection of digital interactive installations created in collaboration with teamLab and Planet or Plastic? which traces the history of plastic and explores the negative impacts of plastic pollution. 
Not only can you count on the museum's interactive exhibits to keep your kids entertained, the museum also often runs kids-friendly programs, ranging from workshops to craft activities. You can also opt to explore the museum's offerings from home with ArtScience at Home. You will get to access a line-up of virtual tours, workshops, screenings, performances, and more. 
What's more, if you swing by on a Friday that's not a public or school holiday, your little ones will enter the ArtScience Museum for free with every adult ticket purchased! 
 Photo credits Marina Bay Sands
5. Singapore Sports Museum
Location: 6 Stadium Walk, Singapore 397698
Operating hours: Mon – Fri: 10 am – 8 pm | Sat – Sun, Eve & PH: 10 am – 9 pm
Admission: Adult: $10 | Child/Student/Senior: $5
Free for local residents & children under 6 years
Amongst Singapore Sports Hub's many facilities, such as the Sports Hub Library and Splash-N-Surf, is the Singapore Sports Museum. Divided into different permanent galleries, the museum takes visitors across time, highlighting Singapore's sporting history.
The interactive exhibits and rare collection of artifacts, which includes memorabilia donated by fans and athletes, paint an inspiring image of the many milestones achieved in Singapore's sporting scene. You may also check out for the free sports-themed craft activities for kids too (currently suspended till further notice)!
6. Civil Defence Heritage Gallery
Location: 62 Hill Street, Singapore 179367
Operating hours: Tue – Sun | 10 am – 5 pm
Admission: Free (Pre-registration required for all visits)
Located within the Central Fire Station, the Civil Defence Heritage Gallery showcases Singapore Civil Defence Force's (SCDF) long history. You will be able to learn about the evolution of firefighting and civil defense from the late 1800s to the present day.
No walk-ins are allowed at the gallery; all visits must be pre-registered with SCDF and each pre-registration is capped at a maximum of 5 visitors. Each visit is up to a maximum duration of 45 minutes. If you're interested in learning more about SCDF, you can book a visit by filling up a form or contacting 6332 2996.
Also, the popular Fire Station Open Houses remains closed but you may request to take part in a virtual fire station open house conducted via Zoom.
7. Lee Kong Chian Natural History Museum
Location: 2 Conservatory Drive, Singapore 117377
Operating hours: Thu – Sun | 10 am – 6 pm (last admission: 4.30 pm)
Admission:
Singapore/PR: Adult: $16 | Child/Student/Senior: $9
Standard Rate: $21 | Child/Student/Senior: $13
Free for children under 3 years

Check ticket prices on 

Klook
Even if you've not been to the Lee Kong Chian Natural History Museum at the Kent Ridge Campus of the National University of Singapore, you probably have seen images of the huge dinosaurs' fossils on display.
Home to not just dinosaurs' fossils but also a wide-ranging collection of specimens, from plants to animals (there are more than 2,000 natural history specimens on display in 15 different thematic zones), the museum is divided into two different galleries—Biodiversity Gallery and Heritage Gallery.
You'll find the Biodiversity Gallery teeming with a diverse collection, ranging from fossils to plant specimens, about the flora and fauna found in the Southeast Asia region, and at the Heritage Gallery is where you can discover more about the history of the museum and the specimens which were on display at the old Raffles Museum, now known as National Museum of Singapore.
Photo credits National University of Singapore
8. MINT - Museum of Toys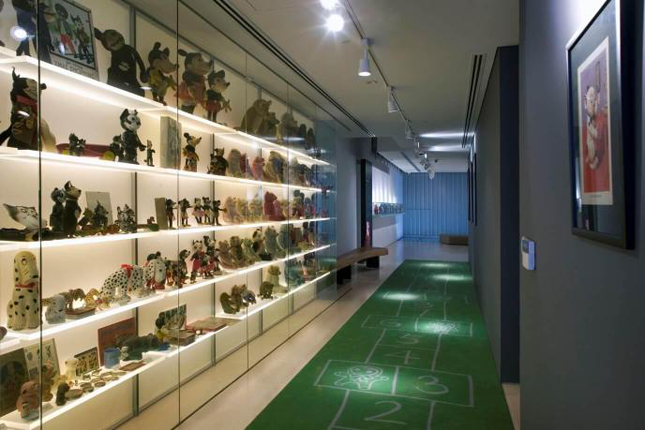 Photo Credits: Roots.sg
Location: 26 Seah St, Singapore 188382
Operating hours: 9.30 am – 6.30 pm (Daily)
Admission:
 $25 (Adults)

$15 (Child between 7 – 12 yrs and Seniors from 60 yrs)

Free for kids under 6 yrs
If your little munchkins love playing with toys, maybe a visit to the MINT Museum of Toys, which houses a quirky collection of toys spanning across several years, might fascinate them. The toys and items hail from over 40 countries and range in date from the 1840s to 1980s. These are displayed across four thematic levels of the museum (Outerspace, Characters, Childhood Favourites and Collectables) - from toys you know to vintage toys, and novel toys, they have it all.
9. Police Heritage Centre
Location: 28 Irrawaddy Rd, Singapore 329560
Operating hours: By Appointment Only
Admission: Free
The Police Heritage Centre (PHC) is available for pre-booked tours that are usually suited for upper primary kids and above as part of their social studies or history curriculum. However, the PHC is a regular participant of the Children's Season when they will host tours catered for families - see details of a previous tour.
If they are running similar tours again, we highly recommend families with young children to sign-up for the tour. 
10. Science Centre Singapore
Location: 15 Science Centre Road Singapore 609081
Opening Hours: Fri – Sun, School and Public Holiday, 10 am -1 pm | 2 pm – 5 pm
Admission:
Singapore and PRs - Adult ($6), Child ($4) | Complimentary on Off-peak
Standard – Adult ($12), Child ($8)
A favourite edutainment centre for families and the young at heart, the Science Centre Singapore houses interactive and hands-on exhibits across 14 galleries! The centre also regularly refreshes its exhibits and organises STEM-based activities for kids and parents to learn and have fun with! 
Take a look at the latest kid-friendly galleries that we recommend for families to visit! 
11. Singapore Discovery Centre
Location: 510 Upper Jurong Road, Singapore 638365
Opening Hours: 10 am - 10 pm daily
Admission: Varies
Singapore Discovery Centre officially reopened on 31 Oct 2020 with a new look and new experiences for families. Don't miss the Permanent Exhibit Gallery, Through the Lens of Time, an interactive exhibition that bring you back in time on a journey to discover 700 years of the Singapore story. You may explore the gallery yourselves or take part in a guided tour at just $4 per pax!
We especially love the centre's beautiful lake and large open spaces that is great for families looking to escape from the crowd or usual to-dos! Don't forget to check out the regular family-friendly activities and workshops too! 
12. Army Museum of Singapore
Photo Credits: Roots.sg
Location: 520 Upper Jurong Road Singapore 638367
Opening Hours: Currently closed till further notice
Admission: Free 
Located within the same compound as the Singapore Discovery Centre, the Army Museum of Singapore (ARMS) is situated around a serene lake. The museum preserves the heritage of the Singapore Army, honours the contributions and celebrates the experiences of our soldiers.
The exhibition area comprises of eight galleries that inform visitors on how National Service has become a part of the nation's social fabric and showcases the Army's development since its formative years.
13. Republic of Singapore Navy Museum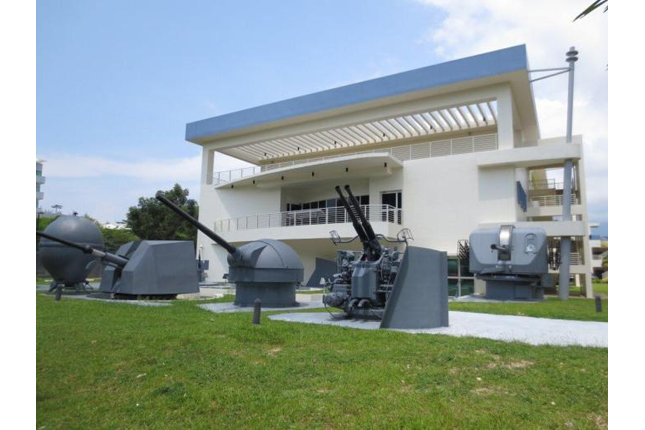 Photo Credits: Roots.sg
Location: 112 Tanah Merah Coast Rd, Singapore 498794
Opening Hours: 9 am to 5 pm (Mon - Fri), 9 am - 3 pm (Sat), Closed on Sun, PHs, Christmas Eve, New Year's Eve and Chinese New Year's Eve
Admission: Free 
The Republic of Singapore Navy Museum is for those who like to learn more about the Singapore Navy - how it began, the challenges the early sailors went through and overcame. The children can try their hands at taking out simulated enemy targets with the weapons that the Navy possesses, navigate a ship through the busy Singapore Strait, steer a submarine underwater, or get a glimpse of what it is like to be a commanding officer of a frigate. 
14. The Air Force Museum
Photo Credits: Mindef
Location: Air Force Museum, 400 Airport Road, Singapore 534234
Opening Hours: Closed until further notice
Admission: Free
The Air Force Museum is located at the Paya Lebar Air Base and it gives visitors a look at the history, heritage, and values of the Republic of Singapore Air Force. It includes both an indoor and outdoor gallery that creatively combines original artefacts with interactive media. The museum provides families with an engaging hands-on experience so that they can better appreciate the RSAF story.
At the indoor gallery, children can hands-on the interactive displays and role-playing games. Head outdoors to be wow-ed by different fighter jets, missiles, and anti-aircraft systems, and uncover their stories and contributions to the RSAF's growth.
So what do you think of the list of museum shared? Do you have a favourite on the list or is there something we missed? Tell us in our Community Forum below!