It's another school holiday with heightened social distancing measures, but that doesn't mean you can't have any family bonding time. After weeks of home-based learning, it's finally time-off for the kids for some fun! If you have no idea how to keep them entertained and prefer staying indoors - stay comfy (and safe) at home with these 6 educational online workshops, activities, and experiences with BYKidO.
This article is done in collaboration with meREWARDS.
1. 3 Hours Online Mindful Holiday Camp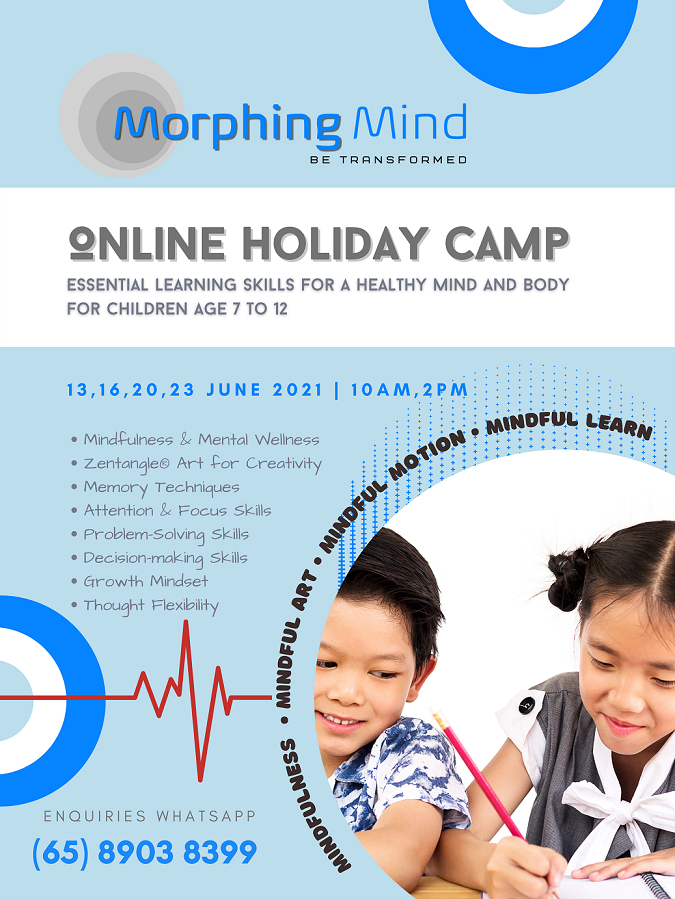 Suitable for kids aged 7 to 12 years old, sign up for this mindful camp by Morphing Mind that teaches kids all they need to know about essential learning skills. Learn the art of gaining confidence, problem-solving skills, creativity and more – all through proven methods that are not taught in academic schools. This camp is organised in 2 parts, each lasting 1.5 hours and held online on Zoom. Do take note of these important details below:
Part 1
• 13 Jun (Sunday): 10am – 11.30am
• 16 Jun (Wednesday): 10am – 11.30am
• 20 Jun (Sunday): 2pm – 3.30pm
• 23 Jun (Wednesday): 2pm – 3.30pm
Part 2
• 13 Jun (Sunday): 2pm – 3.30pm
• 16 Jun (Wednesday): 2pm – 3.30pm
• 20 Jun (Sunday): 10am – 11.30am
• 23 Jun (Wednesday): 10am – 11.30am
Price: $80 per pax here
2. Outdoor Bug Explorer Kit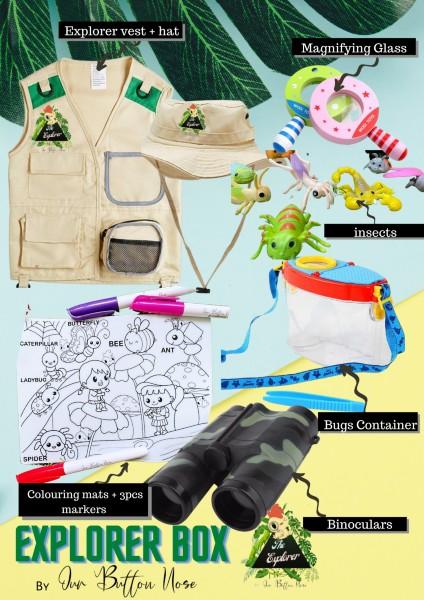 Grab your explorer hats and trekking shoes and get ready for the ultimate adventure at home! Created by Our Button Nose, this 9 pc Outdoor Bug Explorer Kit will pique your child's curiosity in exploring what nature has to offer and allow their creativity skills to be nurtured. This kit features:
• Durable kids' safari vest (Chest fit to 15 inches, suitable for 3-8 years old)
• Durable kids' safari hat (adjustable with drawstring)
• Magnifying glass (Green/Pink)
• Binoculars
• Insect Tweezer
• Bug container and viewer
• Cute Cartoon Insects
• Reusable silicone colouring mats 20x15cm
• 3 pcs markers
Price: $39.90 here
3. Artzillions: 1 For 1 DIY Terrarium Making Package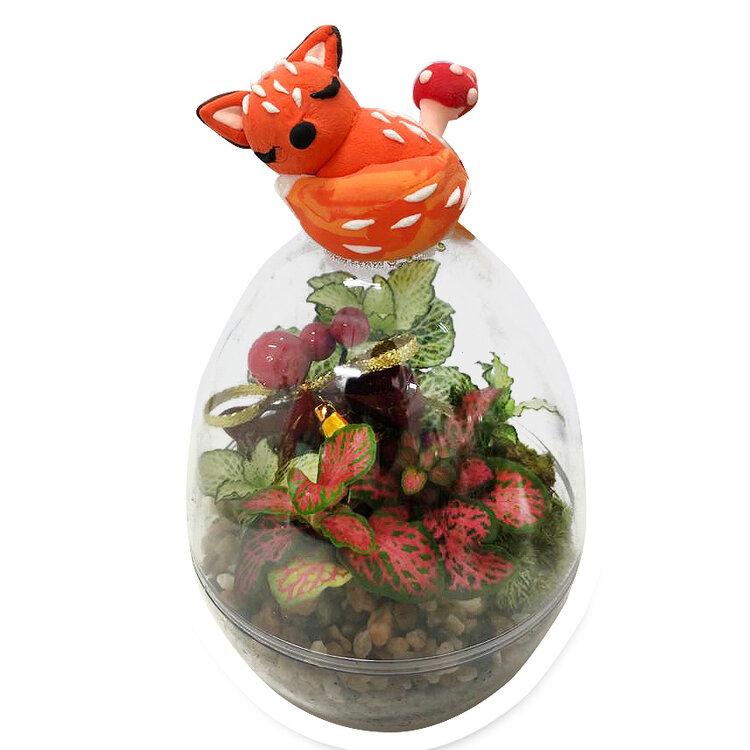 Get their hands down and dirty (in a fun way of course) with a DIY terrarium by Artzillions! Enhancing your child's creativity, each set comes with a clay figurine, plant, soil and basic instructions. Select your preferred jar – egg, droplet or belly. A delivery fee of $10 is applicable or self-collection at 2 Sims Close. Promo valid till 30 Jun 2021.
Price: from $49 here
4. Mix n Match: 2 STEAM Science Kits
STEAM which stands for Science, Technology, Engineering, Arts and Mathematics is personified in this 1-for-1 Mix n Match Science Kit for just $60. Play detective with the 'Catch the Criminal DIY Kit', take flight in a rocket with 'Cosmic Jet Rocket DIY Kit', embark on a whimsical adventure with 'Magical Science for Physics DIY Kit' and many more. Promo valid till 30 Jun 2021.
Price: $60 (incl. delivery) here
5. Art Wonderland: "When I Grow Up" Virtual Art Workshop
Want to heighten your child's creativity? Delve into the Art Wonderland world and immerse in 3 distinct creative professions – Animation Artist (create using clay and stop motion techniques), Cartoonist (create editorial comic strips) or Textile Designer (simple fabric printmaking). To facilitate craft materials required for the online classes, please purchase voucher 5 days before the camp dates.
Camp dates are available almost daily from 8 to 30 Jun, with online classes in the morning (10am – 11.30am) or afternoon (1pm – 2.30pm).
Price: $72 here
6. True Vine Kids Magic: Kids Magic Set
Bring the kids into a world of magic with True Vine Kids Magic Set, which comes with a magic colouring book, ball and vase magic trick, cups, balls and a pencil through bill. Perform simple magic tricks by watching the instructional video provided. Promo valid till 30 Jun 2021.
Price: $19.90 (incl. delivery) here
For a list of other kid-friendly coupons and promos, check out here.