Here are 7 free treats to bag on your birthday and make it much more special!

Source: Seyedeh Hamideh Kazemi/Unsplash
Birthdays are special days where you indulge in velvety cakes, surrounded by your loved ones, receiving blessings and heartfelt gifts. It's probably a sweet enough celebration as it is but we thought why not make the day even sweeter? Hence, we've curated a list of places where you can get free perks on your birthday!
1. Firehouse Sundae | Swensen's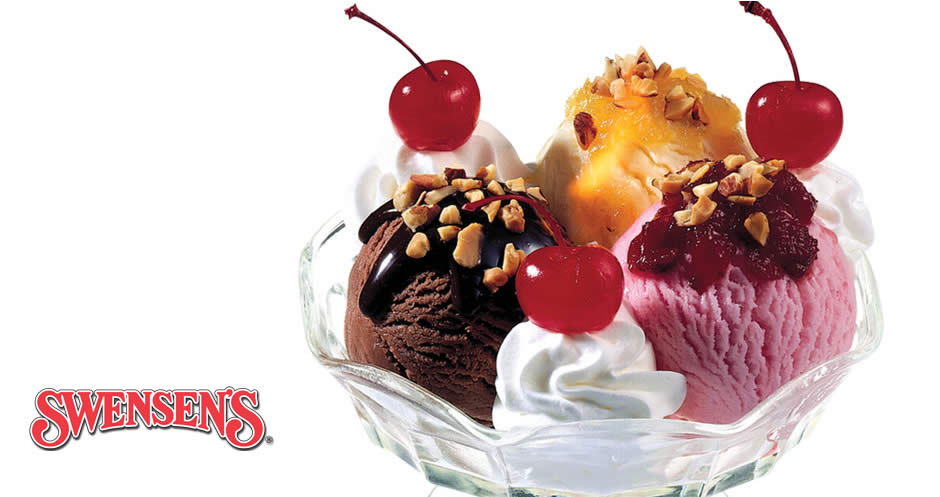 Membership: Yes – Cool Rewards
What's better than treating yourself (or your little ones) to some sweet, cold, yummy goodness on your birthday? At Swensen's, Cool Rewards members can redeem a complimentary Firehouse Happy Birthday Sunday on your birthday, all you have to do is present proof of birthdate and membership.
2. Sushi Cake and Bottle of Wine | Shin Minori
Membership: No
Where are my Japanese foodies at? This one's for you. Why just have a normal cake when you can also have a sushi cake? You can redeem a sushi cake worth $85 and a bottle of red or white wine for free at Shin Minori @ Katong Square on your birthday. You will need to register online to receive an e-voucher, which you just have to show at the outlet to get your goodies!
3. Fresh Juice | Boost 
Membership: Yes – Vibe Club
If you're a member of Vibe Club, be sure to pick up your complimentary choice of Boost juice before heading out for your birthday celebrations. And if you're not a member yet, you can become one by first completing Boost's stamp card which can then be exchanged for the member card.
4. Goodie Bag & SG Brownie Cake | Seoul Garden

 
Membership: No
At Seoul Garden, you can redeem a limited edition goodie bag on your birthday date or month. Though do note that goodie bag items are while stocks last and are seasonal, hence, will differ throughout the year. To redeem the complimentary SG brownie cake, all you have to do is reserve one day in advance.
5. Free Drink Size Upgrade, Cake or Drink | Starbucks

 
Membership: Yes – Starbucks Rewards
If you're a regular at Starbucks, you might already know this one but if you don't, Starbucks has a rewards system whereby you can earn Stars when you pay via your registered Starbucks Card. Depending on the stars you earn, your membership, as well as benefits, get upgraded. Newly registered members can upgrade their drink size for free on their birthday month while Green members can get a free slice of cake with drink purchased in birthday month and Gold members can get a free drink on their birthday month!
6. Free Main Course | Collin's 
Membership: Yes – COLLIN'S® Rewards
Did you know that Collin's has a membership program? Upon signing up, you can earn COLLIN'S® dollars in the form of loyalty points on valid transactions. The memberships benefits include a one-time free main course from the Classic category, redeemable during your birthday month.
7. Free Lobster | The Boiler
Membership: Yes
The Boiler is treating you to free lobsters on your birthday and it is available for both dine-in and online delivery. You can enjoy 1 Free Boston Lobster with purchase of a Boiler's Bombdiggity Bag.
8. Free Drink | Mr Coconut 
Membership: Yes
Get a free drink on your birthday month as a Mr. Coconut member! No purchase needed, simply sign-up for membership to enjoy this promotion! 
9. Free Gyoza | Ikkousha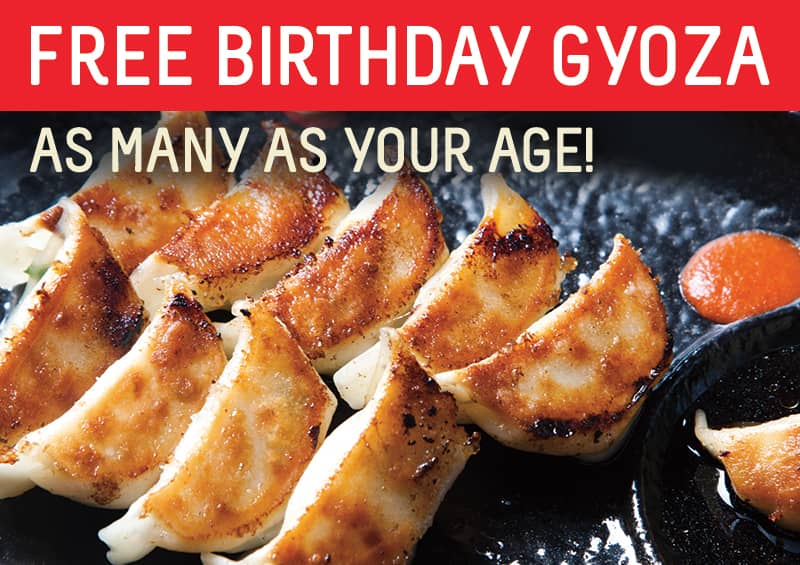 Membership: No
Get the number of free gyoza according to your age at Ikkousha Ramen! This is valid between one day before and one day after your actual birthday. You will also need to make an order of min. 4  bowls of ramen! 
10. Free Buffet | Suki-Ya
Membership: No
Bring a friend along, and you will get to enjoy a free regular buffet at all Suki-Ya outlets (not including Suki-Ya Kin). This promotion is not just on your birthday, but throughout your birthday month!