Good food + a fun-theme, this list of themed café/restaurant just adds more flavour to the dinng experience!
*Updated (May 2022)
Having a meal is always a fun experience, what with all the different flavors, sweet, sour, spicy, savoury, etc., bursting in your tongue. PLUS a fun themed simply adds more flavour (and excitement) to the dining experience!
We put together a list of kids-friendly themed cafés and restaurants around Singapore to check out for the next family meal!
1. Bricks 'N' Cubes Café

Photo credits Bricks'N'Cubes Cafe
Venue: 278 South Bridge Road, Singapore 058827
Opening Hours: Sun - Thu (9 am -  9 pm), Fri & Sat (9 am - 10 pm)
Bricks 'N' Cubes Café is a Lego-themed café. While your little ones are occupied with Lego blocks, you can leisurely enjoy your Asian-Western Fusion food and a variety of bread too! 
2. Kumoya Singapore (Jalan Klapa)

Photo credits Kumoya Singapore
Venue: 8 Jalan Klapa Singapore 199320
Opening Hours: Tue – Thu & Sun: 12 pm – 8 pm, Fri – Sat: 12 pm – 9 pm
This one you'll want to bookmark, not only for their mouth-watering Japanese-French inspired deserts like eclairs, macarons and parfaits but because Kumoya Singapore is a pop-up theme café.
The theme is always changing - each for for a limited period of time and will later be reoutfitted with another adorable theme! Their past themes include Snoopy, Pusheen, The Care Bears, tokidoki and Miffy.  

Photo credits Kumoya Singapore
3. Kumoya Singapore (Orchard Central)
Venue: 181 Orchard Rd, Orchard Central #04-08, Singapore 238896
Date: From 24 Mar 2022 (for a limited time), 11 am - 9.30 pm
Another outlet of the popular theme cafe, Kumoya @ Orchard Central follows the same pop-up concept. If you visit now, you will get to enjoy a colourful and sweet experience with My Little Pony!
4. Platform 1094

Photo credits Platform 1094
Venue: 1094 Serangoon Road Singapore 328192
Operating hours: Tue – Sun: 11 am – 10 pm
From the seats, wall and lights to the menu, Platform 1094 draws inspiration from Harry Potter. Interior décor that'll transport you straight to the enchanting world of Harry Potter and wizard-themed fantastical menu offerings aside, you can also outfit yourself with a cloak, scarf and a hat. Maybe even a pair of glasses and a wand to complete the look, and snap shots in them!   

Photo credits Platform 1094
5. CocoMelon @ CLOVE
Venue: CLOVE, Level 2, Swissôtel The Stamford
Opening Hours: 11 am to 10-pm (Daily)

CLOVE, the all-day dining destination at Swissôtel The Stamford, is set to transform into a CoComelon world from 15 Nov 2021 till 30 June 2022, where children can immerse themselves in a fully interactive dining experience alongside their parents. Tables have been creatively converted into booths and designed as school buses where little ones will be thrilled to be having their meal on a bus ride and using their own set of CoComelon branded utensils! 
6. Sushi Airways

Photo credits Sushi Airways
Venue: 20a Baghdad Street Singapore 199659
Opening Hours: Daily (11.45 am - 2.45 pm), Mon - Thu & Sun( 5.45 pm - 9.45 pm), Fri, Sat & Eve of PH (5.45 pm - 10 pm), 
Nope, it's not your flight to your next vacation destination. Sushi Airways is an aircraft-themed Japanese restaurant with an extensive menu of fresh seafood. With its chrome-plated interior (which has a slight retro feel to it), windows that give the feel of looking out of a aircraft and waitresses dressed as air stewardesses, Sushi Airways makes for a very fascinating dining experience.

Photo credits Sushi Airways
7. Wheeler's Yard

Photo credits Wheeler's Yard
Venue: 28 Lorong Ampas Singapore 328781
Opening Hours: Tue - Fri (11 am - 3 pm & 5.30 pm -  9pm), Sat & Sun (10.30 am - 9 pm)
You've probably come across Wheeler's Yard on your Instagram or Facebook feed for it's unique location makes it quite popular backdrop for pictures. Wheeler's Yard is a bicycle café set inside an industrial warehouse. The wide space, high ceiling and quirky décor has a vintage feel to it.

Photo credits Wheeler's Yard
8. Brunches Café

Photo credits Brunches Café
Venue: 96 Rangoon Road Singapore 218381
Opening Hours: Mon – Fri: 11 am – 9 pm, Sat – Sun: 10 am – 9 pm
Brunches Café is a stylish little vintage café serving up Wester fare ranging from all day breakfast to desserts. This cozy little café has its walls adorned with vintage posters, quotes and quirky knick-knacks.

Photo credits Chope
9. Kith Great World
Venue: Great World, 1 Kim Seng Promenade, Unit 02-152/153, Singapore 237994
Opening Hours: 8 am to 10 pm daily
Kith is known for its family-friendly menu and convenient locations! Its ninth outlet located at Great World is space-themed and is conveniently located near the Great World's transport-theme playground too! 
Kith at Great World will bring its community on a fun journey through space, with spaced-themed activity kits and Kith's sought-after meal pens. Inspired by the whimsical world of Dr Seuss, and fronted by Kith's huggable and well-loved mascot, Kithain, to spread the Kith cheer.
10. Tiong Bahru Bakery Safari
Venue: 130E Minden Road, Singapore 248819
Opening Hours: 8 am to 6 pm (Daily)
Tiong Bahru Bakery Safari, as the name suggest is a safari-style glamping café serving coffee (from 8 am), amazing pastries and bread, as well as breakfast bowls and sandwiches. Families who visit will feel transported into the wild - especially if you visit the 3,000 sqft edible garden too! 
11. Chock Full of Beans
Venue: 4 Changi Village Rd, #01-2090, Singapore 500004
Opening Hours: 12 pm - 8.30 pm (Tue - Thu), 12 pm - 10 pm (Fri), 9.30 am - 10 pm (Sat), 9.30 am - 8.30 pm (Sun)
Hidden in the east of Singapore, Chock Full Of Beans is a small quaint café that doesn't raise eyebrows from it's exterior. However, you will spot a long queue for it's weekend brunch and dinner - and if you look closer, you will see many people taking photos of their coffee too! More specifically, photos of the creative 2D and 3D latte art on their coffee. 
While it is not a themed restaurant, but the barista will be happy to accommodate personalised requests for latte art! 
12. Hangar66 Cafe 
Venue: #01-01, WOA Aviation Hangar66, 66 Seletar Aerospace View, Singapore 797509
Opening Hours: 11 am - 10.30 pm (Sun - Fri, Closed Tue), 9 am - 10.30 pm (Sat)
Another must-visit themed-cafe is Hangar66 Cafe! This aviation-themed café is actually located with an aircraft hangar where you can get up-close to private aircrafts with stunning day and night views of the private jet runway at Seletar Airport too! 
Kids will feel like they are at an airport where they take their seats beside "plane windows" and there is even an actual Gyrocopter parked right inside the café
13. Slappy Cakes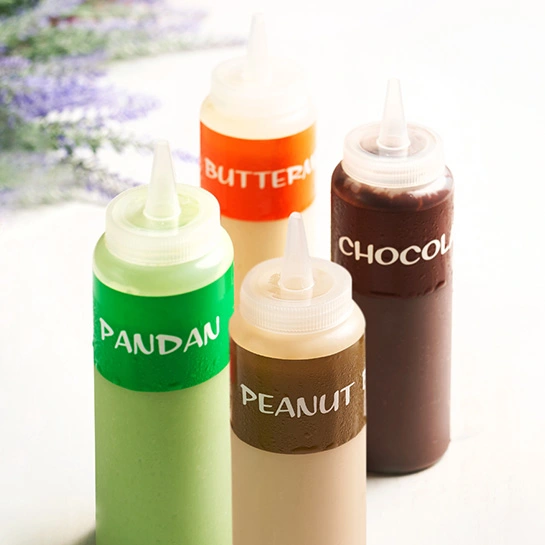 Venue: 418 Northshore Drive, #01-11, Northshore Plaza II, Singapore 820418
Opening hours: 11.30 am - 3 pm & 5.30 pm - 10 pm (Daily)
At Slappy Cakes, you can make your own pancakes! With built-in griddles at each table, the make-your-own (MYO) dining concept allows diners to create their own pancakes. Diners can craft their own designs and watch their imagination come to life at Slappy Cakes, liberating the creative potential of the young and the young at heart.