Preparing dinner at home this festive season? Let us help with a list of festive recipes suitable for families!
Many families may be planning for a house party with close ones or to just prepare a cosy Christmas feast for your own family. Let us help with a list of festive-themed recipes to help spice up your Christmas menu! 
Looking for more recipes suitable for families? Check out our dedicated recipe page with lots of range of recipes to help you in your daily meals! 
Mains
Crackling Pork Roast with Fennel & Pear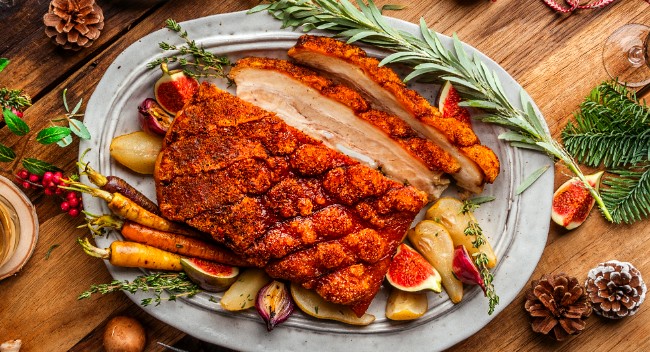 A delicious main for your next Christmas party, simply cut through crispy crackling of the dish to wet the appetite of your guests! A must-have centerpiece for every festive gathering - this dish is great for CNY too!
The Crackling Pork Roast with Fennel & Pear recipe is for 6 pax and takes about 2hours 30mins preparation time. 
Crispy Skin Pan Seared Salmon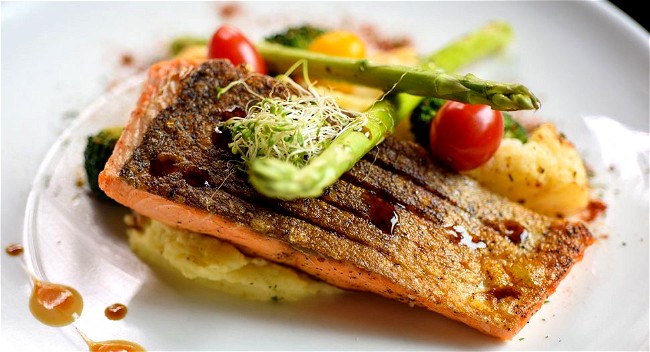 One of our favourite fish to give our kids, salmon is a versatile fish and can be prepared easily in various ways. A great dish to include in any Christmas meals, the Crispy Skin Pan Seared Salmon recipe is an easy dish to prepare, while the recipe only require 15mins, more time may be required to garnish and prep your dish for a party! 
If you have a favourite way to prepare salmon for the kids, do share it with us in our Community Forum too! 
Roast Turkey with Cranberry Sauce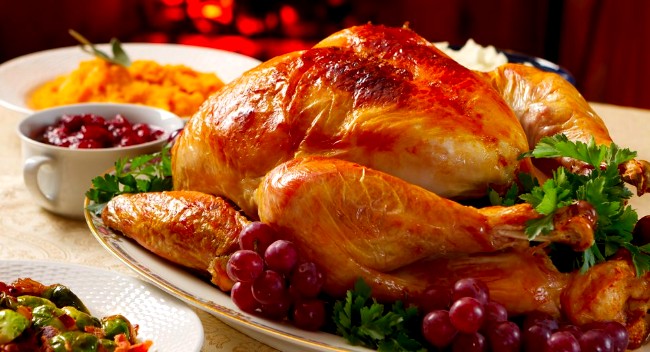 If you have a bigger family or a large party, you definitely don't want to miss having a Turkey for Christmas! The Roast Turkey with Cranberry Sauce recipe starts from scratch with instructions on how to keep your Turkey moist while having a nice exterior!
Of course, if you want to save on the trouble (but very satisfying) of preparing your own Turkey, you can look at the takeaway and dine-in Christmas options too. 
Sides
Garlic Mashed Potatoes with Gravy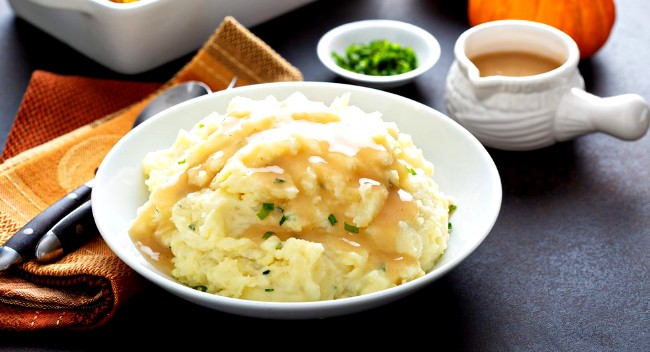 A simple yet useful side dish for any family meal, the Garlic Mashed Potatoes with Gravy recipe is easy to do with just 35mins preparation time. For the kids, you may wish to leave out the Garlic Powder to better suit their palates. 
Otherwise, this is an easy and highly versatile dish to include in your upcoming Christmas parties! 
Yule Ham Sandwich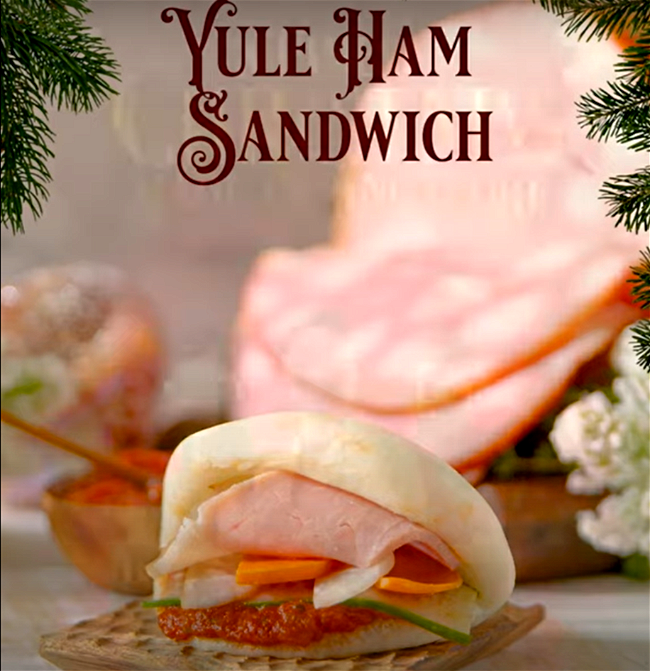 The Yule Ham sandwich is a satisfying little bite for the little ones and big ones! You can serve this as a starter, side and to use remaining ham for a fancy Christmas morning breakfast the next day too! Some of my best memories of Christmas are the ham and turkey sandwiches of the next day!
Desserts
Chocolate Christmas Log Cake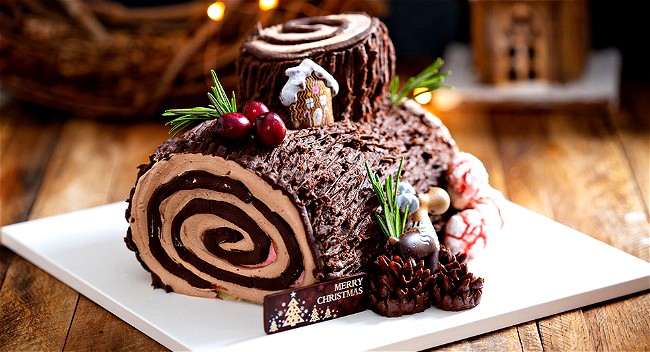 Bake your own log cake from scratch! With the Chocolate Christmas Log Cake recipe, you will get the instructions to bake and design your very own log cake! We suggest some experience or at least to do a pre-run beforehand too! 
You may wish to consider attending a Christmas Log Cake - Parent & Child Holiday Workshop first! Happening on 19 Dec 2021, it is just nice for you to do a dry run before baking one on your own!
Rudolph Butter Cupcakes

This is a recipe that you can do with your little ones! Create your own Rudolph Butter Cupcakes in this 45min recipe and have your kids help design Rudolph too! When served, have fun trying to figure out whose cupcake belongs to who - best designed wins another cupcake! 
Drinks
Rudolph's Gin-gle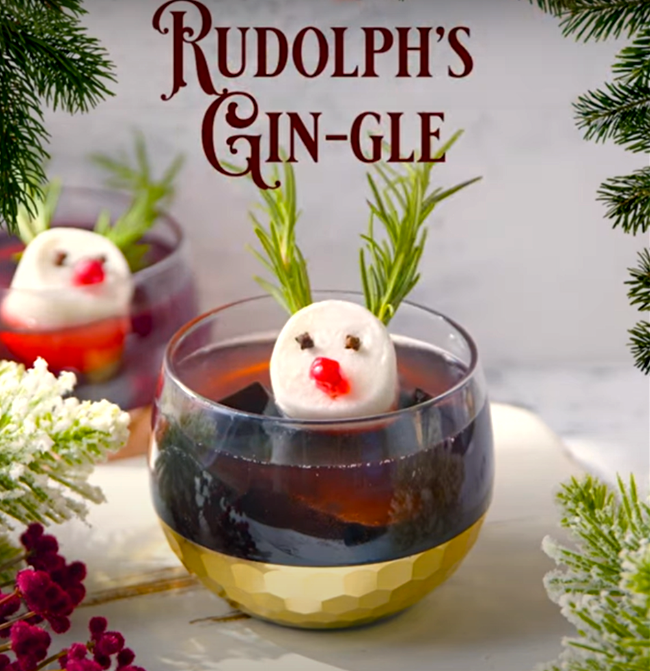 Let's be merry and celebrate Christmas! Drink but not excessively, especially with this very pretty (and tasty) gin-based drink! The Rudolph's Gin-gle recipe includes decorations, but you may choose to leave them out after the 1st drink and still enjoy a refreshing (and much needed) drink! 
If you need to top up your wine cabinet, here's a 10% discount for purchases made on DFS Online (valid till 11 Dec 2021)
Mojito Mocktail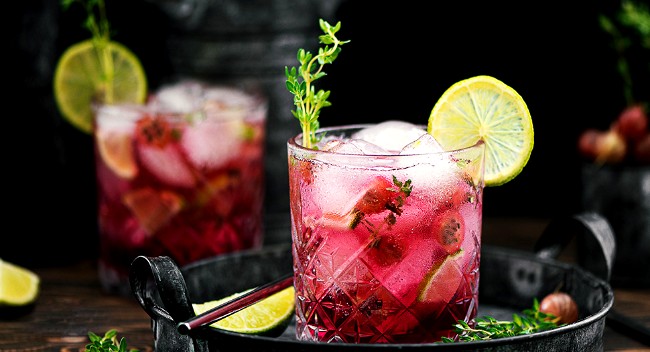 A simple Ribena-based drink to get the non-drinkers (and children) into a the Christmas mood! Serve the Mojito Mocktail in a nice glass to let everyone clink their glasses their way through the Christmas dinner! Add in a little rum if you wish to make it alcoholic! 
This article was supporting by recipes from FairPrice Online! New Users to FairPrice Online can now enjoy $12 Off your next purchase with our coupon code (available at just $1)! 
If you have more Christmas recipes to share, do let us know in the Community Forum - and you may even stand a chance to win $20 cash!