The Istana is having its open house on 7 May 2022 to 
mark both Labour Day and Hari Raya Puasa

and there is no need for tickets!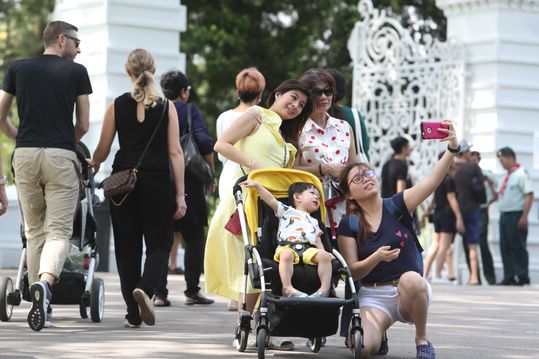 Image Credits: https://www.istana.gov.sg/
Venue: The Istana
Date: 7 May 2022, 9 am - 5 pm
Admission: Free (Istana's Grounds), from $2 (Istana Main Building)
The Istana will open its grounds to the public to mark both Labour Day and Hari Raya Puasa, which fall on May 1 and May 3 respectively. The open house will include both the Istana grounds and the main building. 
Those who are keen to visit the Istana open house on May 7 no longer have to apply for tickets. It will be the first time the Istana's main building is open to the public since the start of the Covid-19 pandemic two years ago.
Admission Fees
Entering the Istana grounds is free. For those who wish to enter the main building, you can purchase tickets on the spot at $2 for Singaporeans and permanent residents aged four and above, as well as for non-resident children aged four to 12 years old, and $4 each for non-resident adults. 
Entry is free for all children below four.