Kepong is a relatively small place in Malaysia and always associate with family-friendly suburb. Being a small town, Kepong has a few attractions to offer which you can easily explore for a day.
1. Forest Reserve Institute of Malaysia (FRIM)
FRIM is a government based forest reserve which has been around since before Malaysia gained independence in 1957. It preserves as a Malaysian tropical rain forest aside of home to various local flora and fauna. From adventurous seekers to nature lovers, FRIM can cater to almost every personnel. If you're looking for an adrenaline rush, take the route up to the 150m long canopy walk to catch a glimpse of the Kuala Lumpur skyline. On the other hand, if you're looking to relax with the sounds of nature playing in the background, a picnic by the waterfalls might be more your cup of tea.
2. Taman Botani Kepong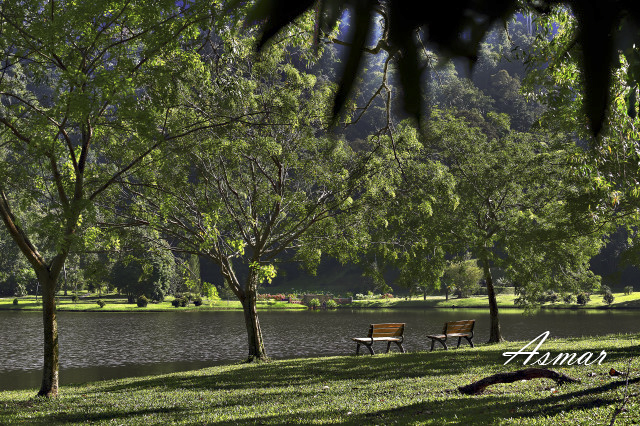 Adjacent to FRIM, Taman Botani Kepong is developed to be the center for living plant collections mainly for Malaysian plants. Residents living nearby would take their morning walk at here to kick start a productive day. If the weather is accommodating, you'll get the chance to watch the flowers bloom, fishes swimming in the lake, or even find a tortoise or two nibbling on fallen leaves. There are other hidden paths within the gardens, with one leading to a herbs and spices garden, and another leading into the hills where people can hike up part of the mountain.
3. Kepong Metropolitan Park
Do you remember when was your last time flying a kite? Kepong Metropolitan Park is famous among locals for kite flying especially in the evening. Visitors to the park will see many experienced kite flyers here showing their skills in flying huge kites, some as big as 30 feet. If you are in the mood to join the patrons to fly a kite, you can also purchase it on the spot as there are several kite stalls outside the park. Other facilities at the park include a Remote Control car track, a cycling track, a football field, a boathouse and aquatic activities, a viewing tower, playground and pavilion. 
4. Food Hunting
Kepong is no stranger to foodie but we have not heard about it from many. Despite being a small town, Kepong is one of the best place to hunt for local eatery or go on a cafehopping journey. One of the cafes you should definitely check out is Jibby By The Park which is the most insta-worthy cafe in the area. Thoughtfully decorated with lush greenery,  Jibby By The Park surely would not disappoint you, be it the food or the ambiance. Other local eatery you can also check out includes Restaurant Pak Thong, Ah Yee Curry Mee and more!
5. Desa Park City
If you have a furkid and would like to take pet out for a walk, then Desa Park City is the place to go! It's well known for their park which allows pets along the Waterfront, on top of great eateries located along the lake. In the evenings, you will see many people walking, cycling or with their furry friends for a nice day out.  The latest addition, Plaza Arkadia has a huge selection of eateries from coffee shops to fancy wine and dine restaurants as well as bars with live band performances. You will find many patrons walking their dogs especially on weekend evenings and dining in with their furry friends. Not to mention, most of the restaurants at here are pets-friendly but you have to make sure to take care of your pets from mischievous behaviours.