Here's a list of upcoming theatre shows, musicals, and music concerts for families and kids of all ages to enjoy together! 
Despite what is said about Singapore's art scene, there are plenty of kids friendly theatre shows, musicals and concerts happening across Singapore. We have seen plenty of family-friendly theatre festivals, Disney productions, Broadway hits and more happen regularly across the year!
Here's a list of some kids' theatre shows to look out for! Bookmark this page to be updated on the latest family-friendly theatre shows in Singapore!
1. The Gruffalo 
Venue: Victoria Theatre
Dates: 7 - 16 Oct 2022
Admission: from $38 (tickets here)
Join Mouse on a daring adventure through the deep, dark wood in Tall Stories' magical, musical adaptation of the classic picture book by Julia Donaldson and Axel Scheffler. 
Searching for hazelnuts, Mouse meets the cunning Fox, the eccentric old Owl and the party mad Snake. Will the story of the terrifying Gruffalo save Mouse from ending up as dinner for these hungry woodland creatures? After all, there's no such thing as a Gruffalo – is there?
Songs, laughs and fun for children aged 3 and up and their grown-ups, in the much-loved show that's toured Britain and the world!
2. The Candlelight Concerts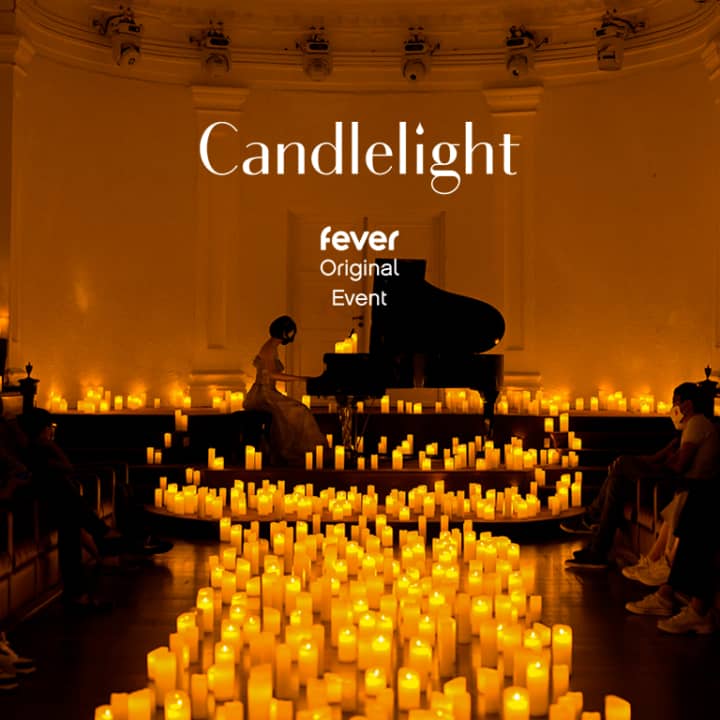 Venue: Various Locations
Dates: Ongoing
Admission: from $35 (tickets here)
The Candlelight Concerts are a series of live, intimate concerts. Families can enjoy a host of concerts illuminated by candlelight and performed by live musicians in some of the most iconic venues in Singapore, including SEA Aquarium, CHIJMES and other dreamy locations. 
*Note that the concerts have an age requirement of at least 8 years old, unless otherwise stated. 
3. The Hare and The Tortoise
Venue: KC Arts Centre - Home Of SRT
Dates: from 26 Oct 2022
Admission: from $22 (tickets here) 
At this The Little Company production, Harri and Tatta have a race to win. The only problem they have is each other.
Forced to travel the route together, speedy Harri and steady Tatta become instant frenemies who can't agree on anything - Harri is desperate to go faster, but Tatta can't and doesn't want to keep up. A host of colourful characters along the way offer new challenges until a wrong turn finds the pair stuck above the road in a construction site unable to move in any direction at all.
Can they find common ground? Will they make it to the finish line? And does slow and steady really win the race?
4. Slava's Snowshow
Venue: Sands Theatre at Marina Bay Sands
Dates: 2 - 13 Nov 2022
Admission: from $68 (tickets here) 
Since its inception in 1993, award-winning Slava's Snowshow has captured the likes of millions around the world and has become one of the most celebrated theatrical experiences of the 21st century.
A story of finding calmness in loneliness, melancholy and the power of friendship told through comedy and imagination. Discover a dreamlike world of enhancement in ankle-deep snowstorm, a giant spider web and humorous clowns this November Holidays! 
Regardless of age, this is a visual show anyone can understand and have a good time at.
5. Pinocchio 
Venue: Wild Rice @ Funan
Dates: 17 Nov - 24 Dec 2022
Admission: from $25 (tickets here) 
In this cheekily on-the-nose musical adaptation of the classic fairy tale, Wild Rice brings one of the world's most beloved characters to the Singapore stage. Meet Pinocchio, a wooden puppet crafted with loving care by Geppetto – a kind, humble carpenter who has always dreamt of becoming a father.
With a wish and a touch of fairy magic, Pinocchio springs to life… but there are some strings attached! To become a real boy, Pinocchio must first prove himself to be brave, kind and true. It's a challenge the little puppet is determined to overcome – until he is led astray by a pair of wily con artists, and swept up in a madcap misadventure that takes him from the tempting promise of the circus to the deepest depths of the fathomless sea.
6. Wheels on the Bus
Venue: Gateway Theatre
Dates: 10 - 15 Dec 2022
Admission: Adult Ticket $35, Children's Ticket + Toolkit $40 (tickets here) 
Wheels on the Bus is a high energy 45 minute interactive musical for children aged 1 - 6 years old. Originally developed and performed by Bay Area Children's Theatre, the musical is based on the popular nursery rhyme of the same name.
The show takes the audience on a journey through bus driver training school where the young cadets must learn their right from their left and how to count to 10, not to mention some groovy dance moves before they can graduate and officially drive the bus! Through the use of song, dance and storytelling to engage the young audience, the children are taught things such as letters, numbers, and shapes, with the characters on stage interacting directly with the audience.
Each child receives a bag of toys which help them interact with the actors on stage through each activity and song – and the kids get to take this "toolkit" with them so they can continue the fun at home!
7. The Indigo Jackal
Venue: The Esplanade
Dates: 19 - 20 Dec 2022
Admission: $25 (tickets here) 
There once was a jackal who accidentally fell into a vat of blue dye. When he emerged, his majestic new appearance led the other animals to think that it was a special creature. Soon after, the jackal ruled the forest as its king until the full moon rose.
Find out what happens in The Indigo Jackal, a story with music, dance and puppetry inspired from a Panchatantra tale (ancient Indian animal fables).
8. The Sound of Music 
Venue: Sands Theatre at Marina Bay Sands
Dates: 22 Nov - 18 Dec 2022
Admission: from $78 (tickets here) 
The world's best-loved musical, THE SOUND OF MUSIC, is making a triumphant return to Singapore this November with a brand new international production.
This highly acclaimed original production tells the uplifting true story of Maria, the fun-loving governess who changed the lives of the widowed Captain von Trapp and his seven children by re-introducing them to music, and culminating the family's flight across the Austrian mountains as tensions rise prior to the outbreak of World War II.
9. Disney In Concert - A Magical Celebration
Venue: Singapore Indoor Stadium
Dates: 17 Dec 2022, 3pm
Fees: From $92 (tickets here)
This December, Disney in Concert is back and you are invited to be a guest in the world of "A Magical Celebration"! Premiering in Singapore with four live performers conducted on 17th December 2022, join the performers to experience wonderful musical pieces featuring Disney's iconic movies with a 46-piece orchestra.
With "A Magical Celebration," audiences will be transported to a whole new world as the concert brings beloved stories and characters to life through musical performances synchronised to the original movie clips. The concert will be on 17 Dec at 3 pm. It will run for 110 mins with 20 mins intermission. 
10. 

Teater Muzikal Upin and Ipin Pin Pin Pom
Venue: Singapore Indoor Stadium
Dates: 18 Dec 2022, 3pm
Fees: From $58 (tickets here)
Upin, Ipin, and friends live happily in Kampung Durian Runtuh. That is, until one day, Upin and Ipin discover a magical scarlet stone, which belongs to the Wicked Witch. Upin and Ipin transform into warriors of magic to fight the Wicked Witch.  Will they be able to defeat the Wicked Witch and restore peace and harmony in Kampung Durian Runtuh?
11. STAR ISLAND
Venue: Marina Bay Singapore 
Date: 31 Dec 2022 (Performance), 25 - 30 Dec 2022 (Prequel)
Admission: from $88
STAR ISLAND Singapore will be back at full scale with a 22,000 seating capacity after a 2-year hiatus! Part of the Marina Bay Singapore Countdown (MBSC) 2023, STAR ISLAND Singapore Countdown 2022-2023 is a 70-minute fireworks musical extravaganza which features larger-than-life pyrotechnics and dazzling lights, immersive sound and world-class entertainment.
This year's show includes artisanal "Ghost Effect Shell" fireworks which have been designed to bloom in Singapore's stunning colours, a red-to-white gradation across the sky. 
From 25 to 30 Dec 2022, STAR ISLAND will present "Prequel to STAR ISLAND" at Marina Bay Event Plaza. This is a free-admission multi-sensory playground with activities for all ages. You can expect to get a sneak peak of the show. 
12. Disney's Frozen The Musical
Venue: Sands Theatre at Marina Bay Sands
Date: from 5 Feb 2023, for a limited period of time
Fee: TBC, (check details here)
The Disney's Frozen The Musical was first staged on Broadway in New York in 2018 and has since toured around the world before coming to Singapore in 2023.
Adapted from the 2013 Disney movie which spawned the hit song 'Let It Go', "Love Is An Open Door" and many more, Frozen the musical will feature a full score, including 12 new songs from the original Academy Award-winning songwriters Kristen Anderson-Lopez and Robert Lopez written especially for the stage.
Families can also expect a stunning set coupled with talented performers for a truly magical experience. 
Did anything catch your eye? Or have we missed something out? Let us know in the Community Forum too!